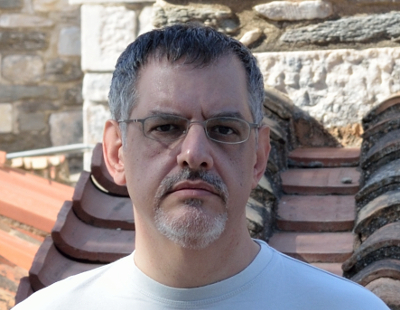 Faculty Members
Assistant Professor
—
Dr. Dimitrios Makris Assistant professor, Department of "Conservation of Antiquities and Works of Art", Faculty of "Applied Arts and Culture", University of West Attica. Member of the Research Laboratory "Advanced Research Technologies for Investigation and Conservation – ARTICON" Faculty of Applied Arts and Culture.
His scientific interests focus on research within the threshold linking scientific fields of design methodology, culture, and informatics. In particular, his research interests lie in the area of computer aided design, innovative design methods, aesthetic knowledge modeling, declarative modeling, and artificial intelligence.
He holds a PhD in Informatics from the University of Limoges, in France (2005 – École Doctorale Science–Technologie–Santé, Faculté des Sciences & Techniques), a Master's of Science in Architecture, (Computing and Design) from the East London University, in UK (1999 – Faculty of Design and the Built Environment – School of Architecture) and a Diploma of Interior Design from the Technological Educational Institute (T.E.I.) of Athens in Athens, Greece (1995).